Isle of Man Steam Packet is the only operator linking the UK to the Isle of Man and Ireland.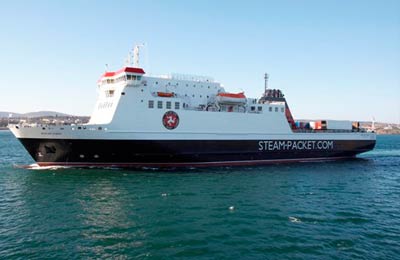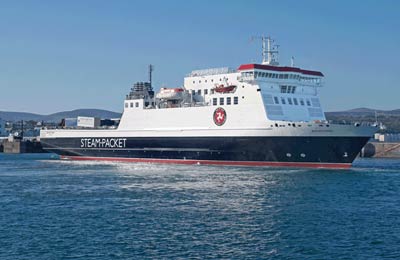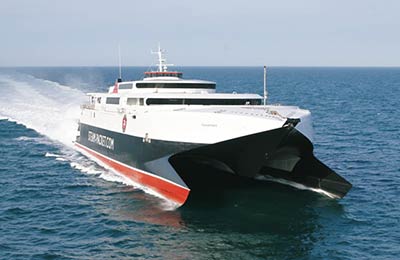 Book Isle of Man Steam Packet today with leisuredirection.com – All Isle of Man Steam Packet routes available to book from Liverpool, Dublin, Isle of Man, Heysham and Belfast.
The Isle of Man Steam Packet Company offers services with convenient and fast crossing times to the travelling public. Fast ferries and conventional vessels make up a modern fleet providing excellent on board service. A year - round service for passengers, vehicles (including coaches) and freight operates between Heysham and the Isle of Man. Twice daily services are operated by the Ben-my-Chree. Additional fast craft operate a 2 hour crossing at peak times during the summer months. Great for the Isle of Man TT! Take a ferry to the Isle of Man.
Isle of Man Steam Packet - Routes
Isle of Man Steam Packet - Find out more
What does my Isle of Man Steam Packet crossing price include?
The price you are quoted is for all passengers in your vehicle including the driver.
Is a cabin included?
There is a choice of Lounge seats, First Class Seats or cabins for overnight crossings.
Isle of Man Steam Packet - Ports
CalMac Ferries - Pet Booking Information
Note, that to travel with your pet abroad, you will require a Pet Passport.
You can take your cat or dog on your Isle of Man Steampacket Ferries sailing. When you select your preferred route, simply select the number of dogs or cats that you are travelling with. If the option is not available, please contact us.
There is a feee for passengers wishing to take their pet/s into the Pet Lounge or Pet Friendly Cabin on board the conventional vessel Ben-my-Chree which usually operates on the Heysham route. Guide dogs and pets kept in vehicles are free of charge.
Pets are not permitted in the passenger areas of the fastcraft Manannan. Only certified assistance dogs are permitted in all passenger areas on board the vessels.